The 18th Annual Library Leadership Institute
Leading in the Virtual World – Beyond Web of Things
Hong Kong | 17 - 20 January 2022
Organized by The University of Hong Kong Libraries in conjunction with JULAC
Overview
Following on from the successful Institutes held since 2003, the University of Hong Kong Libraries, in conjunction with JULAC (The Joint University Librarians Advisory Committee), is pleased to announce the 18th Library Leadership Institute with the theme of Leading in the Virtual World – Beyond Web of Things.
This Institute will provide senior librarians from Hong Kong who aspire to develop their critical thinking and leadership capabilities with the unique opportunity to develop new skills in the volatile area of management and leadership in the information sector. The program will provide a cost effective means of accessing the excellent management training services provided by experts in the field from the United States, Singapore and Hong Kong.
The primary objectives of the Institute are:
To develop and enhance management and leadership qualities in academic and research librarians in the Asia region, and;
To enhance collaboration and foster relations among academic and research libraries in the region.
The Institute will be conducted over 4 days. Attendance at the Institute requires all attendees to be fully participative, enabling them to explore their own leadership and management styles as well as learning new techniques from facilitators and from other attendees. The Institute will focus on the individual manager's role in providing leadership within a complex and changing library environment.
The 2022 Institute
We were unable to hold our Institute in 2020 or 2021. The past two years have been extraordinary for Hong Kong and the global community. Social unrest and civil disturbances impacted all aspects of Hong Kong society including its libraries throughout the second half of 2019. Following quickly on this unrest was the global pandemic of COVID-19 in 2020, which affected all corners of the globe and then continued into 2021 with the highly contagious Delta Variant.
These sequences of events led to disruptions to Hong Kong society including the closure of key social foundations such as business, government and education. Libraries were not exempt from these disruptions. With a key aim of protecting library users, staff and collections, the need for rapid and responsive decisions was essential. Additionally, in attempting to provide continuity of service under such conditions, new initiatives of service provision were developed and innovative mechanisms for their delivery were tested and advanced. Libraries demonstrated their ability to maintain their impact and lead in the virtual world. In the continuing spirit of collaboration, HKUL is delighted to co-organise this year's Institute with JULAC (The Joint University Librarians Advisory Committee), where so many examples of leading in a virtual world were demonstrated over these recent years.
Since 2003, The University of Hong Kong Libraries Annual Library Leadership Institute was held with the dual aim of: developing and enhancing management and leadership qualities in academic and research librarians in the Asia region, and; enhancing collaboration and fostering relations among academic and research libraries in the region. The 2022 Institute, our 18th Annual Library Leadership Institute will be different.
How will the 2022 Institute be different?
Different times call for different approaches. After cancelling the Institute these past two years, we have deemed it necessary to make some changes from the usual format in the interests of health and safety:
By necessity due to travel restrictions, we will limit participation to local librarians
There will be no residential component to the Institute.
Institute Content
As in previous years, participants will engage in learner-driven activities designed to build skills and awareness required of leaders in a rapidly changing and disruptive library environment. These sessions will be a mix of formal presentations, small group discussions and interactive simulation activities.
Topics covered will include:
Leadership and leadership development in libraries
The 4th Industrial Revolution and its impact on libraries
Supporting digital transformation in libraries
Strategies and skill sets to survive and thrive in the changing academic landscape
Partnering with academics in virtual teaching and learning
Innovation of library services to enhance learning experience and outcome
Schedule
 
Day 1 (17 Jan 2022)
Day 2 (18 Jan 2022)
Day 3 (19 Jan 2022)
Day 4 (20 Jan 2022)
9:00

Welcome and Introduction

Opening Remarks
(Ian Holliday)

The changing higher education environment and how this will affect your library
(Paul Gandel)
Strategies and skill sets to survive and thrive in the changing academic landscape 
(Paul Gandel)
JULAC directors' panel
9:30
Leadership and leadership development in libraries 
(Paul Gandel)
10:30
Tea Break
Vendor Presentation
11:00
Leadership and leadership development in libraries: The toolkit 
(Gabrielle Wong)
Leadership competency: A data-driven approach and learner-driven approach
(Esther Woo)
Game changing factors impacting the scholarly records (tentative)
(Aaron Tay)

Case study preparation and presentation

Conclusions and wrap up

12:15
Lunch
13:20
Case study overview
Partnership with academics in virtual teaching and learning
(Peter Cobb, Rachel Lui and Jessie Liang)
Innovation of library services to enhance learning experience and outcome
(Sidney Cheng)
End of Institute
14:00
The Fourth Industrial Revolution-related technological change and its Impact on the global economy (John Marrett)
Libraries' roles in the world of open access and globalization
(Diana Chan)
 
14:45
Digital transformation in libraries
(Flora Ng)
15:30
Tea Break
16:00

Brief tour of HKU Main Library / InnoWing

Case study preparation

Case study preparation
Case study preparation
Institute Venue
Ingenium
2nd  Floor
Main Library
The University of Hong Kong.(Map)
Facilitators and Speakers
Professor Ian Holliday
Vice-President and Pro-Vice-Chancellor (Teaching and Learning)
The University of Hong Kong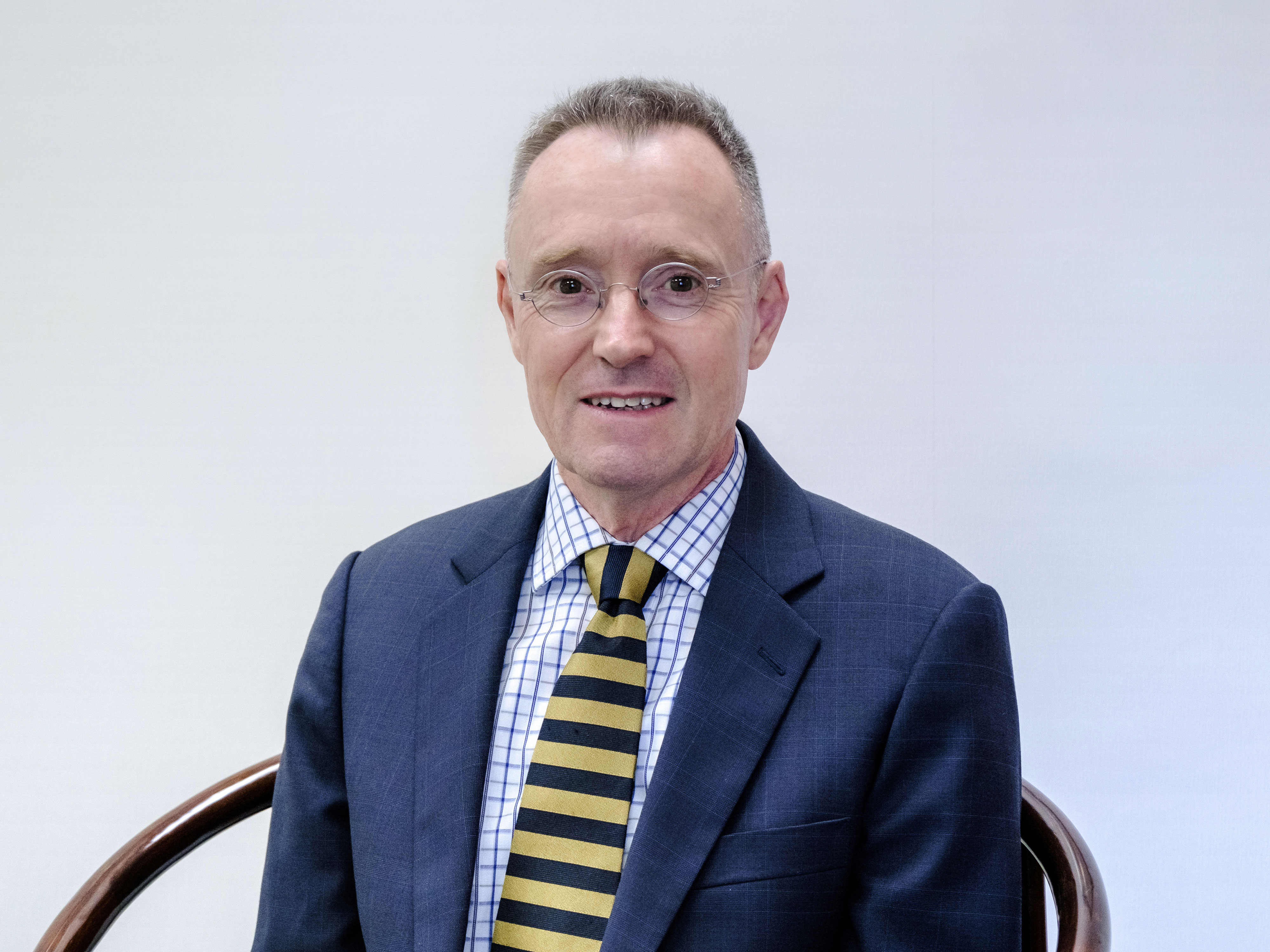 Professor Ian Holliday (https://presidentoffice.hku.hk/smt/pvc-TL.html) graduated from Gonville and Caius College, Cambridge with a BA and MA in Social and Political Studies. He graduated from New College, Oxford with an MPhil and DPhil in Politics. He first taught at the Department of Government, University of Manchester, and was also a Fulbright Scholar at the Robert F. Wagner Graduate School of Public Service, New York University. At City University of Hong Kong, he served as Head of Public and Social Administration and as Dean of Humanities and Social Sciences. He joined the University of Hong Kong in 2006 for a five-year term as Dean of Social Sciences. Since January 2015, he has been Vice-President and Pro-Vice-Chancellor (Teaching and Learning).
Professor Holliday is passionate about teaching and learning. As Dean of Social Sciences, he spearheaded the introduction of a graduation requirement that undergraduate students complete off-campus credits in the twin areas of social innovation and global citizenship. He also created and for many years directed the Faculty's MOEI programme to enable undergraduate students to deliver intensive-mode English classes to children and young adults in impoverished and marginalized communities in Southeast Asia. Across seven cycles from 2008 to 2014, more than 300 MOEI students taught English to thousands of young people in Cambodia, Myanmar and Thailand.
Professor Holliday's research focuses on Myanmar politics and governance. He is the author of Burma Redux: Global Justice and the Quest for Political Reform in Myanmar (Columbia University Press, 2011), the co-editor with Adam Simpson and Nicholas Farrelly of Routledge Handbook of Contemporary Myanmar (Routledge, 2018), and the co-author with Roman David of Liberalism and Democracy in Myanmar (Oxford University Press, 2018).
Professor Paul Gandel
School of Information Studies, Syracuse University, United States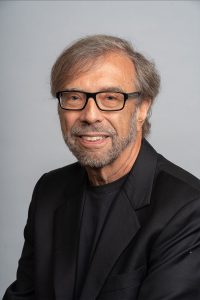 Paul Gandel (https://ischool.syr.edu/people/directories/view/pgandel/) is a professor in the School of Information Studies. Previously he served as the Vice President for Information Technology and Chief Information Officer (CIO) at Syracuse University.  As Chief Information Officer he was responsible for all aspects for information technology and information service--computer services, voice and data networking, instructional services, business process improvement, and distance learning.  During his tenure as CIO he was instrumental in modernizing the University's technology infrastructure and IT support services to ensure that SU remain competitive with the growing demands of providing high-quality information resources for research, teaching, and student learning environments.  He was also responsible for initiating and developing the Green Data Center at Syracuse, one of the "greenest" data centers in the world.
Before coming to Syracuse University, Gandel was Vice Provost and Dean of Libraries at University of Rhode Island. Before Rhode Island, Gandel was Associate Provost and Chief Information Officer at the Ohio University, Senior Director of Academic Computing and Associate Professor of Library Science at the University of North Texas, Supervisor of the Computing Technology Group at Bell Laboratories, Head of Media Services at the State University of New York at Plattsburgh, and Director of the Research Library at the Visual Studies Workshop in Rochester, New York. He has also done work internationally as a Senior Consultant and Interim CIO for Singapore Management University.
Gandel has made presentations and published on topics related to the management of information systems, library administration and services, software engineering, and visualization of information.
Dr Gandel has a Ph.D. in Information Studies from Syracuse University, an M.A. in Library Science from the University of Wisconsin, and an M.F.A. in Photography and B.A. in History from the State University of New York at Buffalo.
Dr Gabrielle KW Wong
Head (Research Support Services)
The Hong Kong University of Science and Technology Library
Gabi leads the research support services team at the Library of Hong Kong University of Science and Technology. Before this role, her professional experiences covered learning space management, information literacy teaching, library service assessment, and reference services. She is also a researcher; she obtained a doctoral degree (EdD) using a project on leadership development in academic libraries. Her works and publications span across leadership, career development, information literacy teaching and students' intellectual development, library learning space management, and research data support in libraries.
Mr John Marrett
Senior Analyst / Manager, Country Risk Service Asia 
EIU.com
John is a Senior Analyst for Asia-Pacific based in The Economist Intelligence Unit's Hong Kong office. He covers Vietnam, Indonesia and Hong Kong. His specialist research interests include monetary policy, tourism and electronics goods trade, while he has also had tenures covering Bangladesh, Mongolia, Taiwan and Thailand. John is also the Asia Manager for Country Risk Service, The Economist Intelligence Unit's credit risk rating product. 
Before joining the EIU he worked as a Project Officer on several European Commission business facilitation projects in Beijing, China. He also previously worked for The Asia Foundation in Mongolia, a non-government international organisation, on their anti-corruption and good mining practices programmes. John holds a Master's degree in Economics with reference to the Asia-Pacific region from the School of Oriental and African Studies, University of London, where he specialised in the economic and demographic development of China and East Asia.
Ms Flora Ng
University Librarian & Chief Information Officer
The University of Hong Kong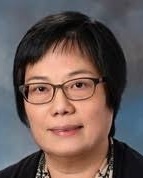 Flora joined The University of Hong Kong in May 2021 as the Chief Information Officer and University Librarian. She is passionate about driving the digital transformation for the Library and the Central Administrative functions within the University. Before joining The University of Hong Kong, Flora served as the Group Chief Information Officer of Dairy Farm Company Ltd, one of Asia's largest multi-banner fast-moving consumer goods retailers with 2019 revenues of USD 22B.
During her tenure from 2018 through 2020 at Dairy Farm, she led an organization-wide digital transformation, drove adoption of data and analytics, and spearheaded the unification of the cross banner customer loyalty initiatives. She was a member of the Audit Committee and the chair of the Information Technology Expenditure Committee. 
Before her time at Dairy Farm, she held the role of Vice President of Information Technology at Johnson & Johnson's global headquarters in New Jersey, USA and CIO of Johnson & Johnson's Asia businesses in Singapore. She has also held leadership positions at General Motors as Corporate Process CIO in Detroit, Michigan. 
Ms Ng is familiar with business environments and cultures globally, having spent over two decades in North America and Asia Pacific, serving clients in sixteen countries worldwide. She is currently on the Board for Joint Universities Computer Centre (JUCC) Ltd. in Hong Kong.
Dr Peter J Cobb
Assistant Professor, Faculty of Education and Faculty of Arts (School of Humanities)
The University of Hong Kong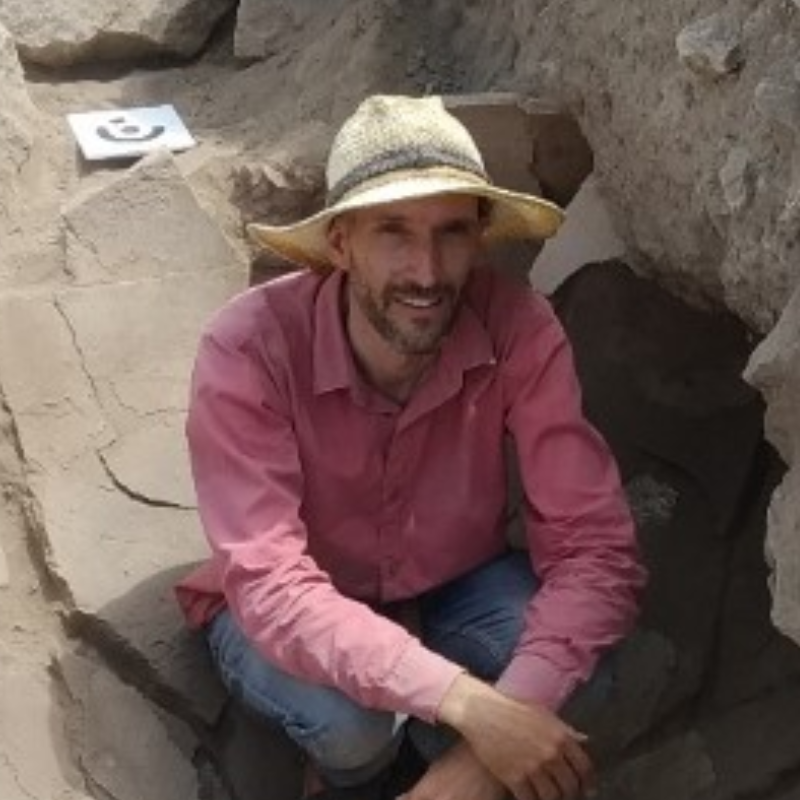 Dr Peter J. Cobb is a field archaeologist, ceramics specialist, and a digital humanist. He is an assistant professor in the Faculties of Education and Arts at the University of Hong Kong, where his coursework spans archaeology, ancient history, information sciences, and digital humanities.
Each summer, he leads archaeological fieldwork in the South Caucasus in collaboration with the Institute of Archaeology and Ethnography of Armenia, and he also participates in projects in Laos.
Dr Cobb's research focuses on understanding the lived experiences and mobilities of people in the past. Through investigations of ancient ceramics and landscapes, his work strives to enhance our understanding of the movement and sharing of objects and ideas in the past. He also experiments with advanced digital methods for archaeological field recording and analysis, including with 3D spatial and shape data.
Dr Cobb is the incoming Digital Reviews Editor for the Society of American Archaeology's journal Advances in Archaeological Practices. He also serves on the iSchools Digital Humanities Curriculum Committee.
Prior to HKU, he taught at the University of Pennsylvania, where he completed his PhD in the Art and Archaeology of the Mediterranean World. At Penn he was a Mellon Fellow in the Price Lab for Digital Humanities. He also holds a master's degree from the School of Information and Library Sciences of the University of North Carolina at Chapel Hill.
Dr Rachel Lui
Senior Lecturer, Faculty of Science
The University of Hong Kong
Dr Rachel Lui is currently a Senior Lecturer in Faculty of Science at the University of Hong Kong and is mainly responsible for teaching the Science Foundation Courses and Common Core Courses. She actively experienced different teaching tools such as flipping the classroom and gamification, and have received numerous Teaching Development Grants. Her major goal is to equip her students with quantitative skills as data science is crucial in the society. Recently she proposed a Common Core Course Artificial Intelligence: Utopia or Dystopia?  and it is well received by her students. She received the Faculty Award for Teaching Excellence, the Faculty Teaching Award on e-Learning, and the Faculty Award on Knowledge Exchange.
Mrs Jessie Jiafang Liang
PhD Student, Faculty of Education
The University of Hong Kong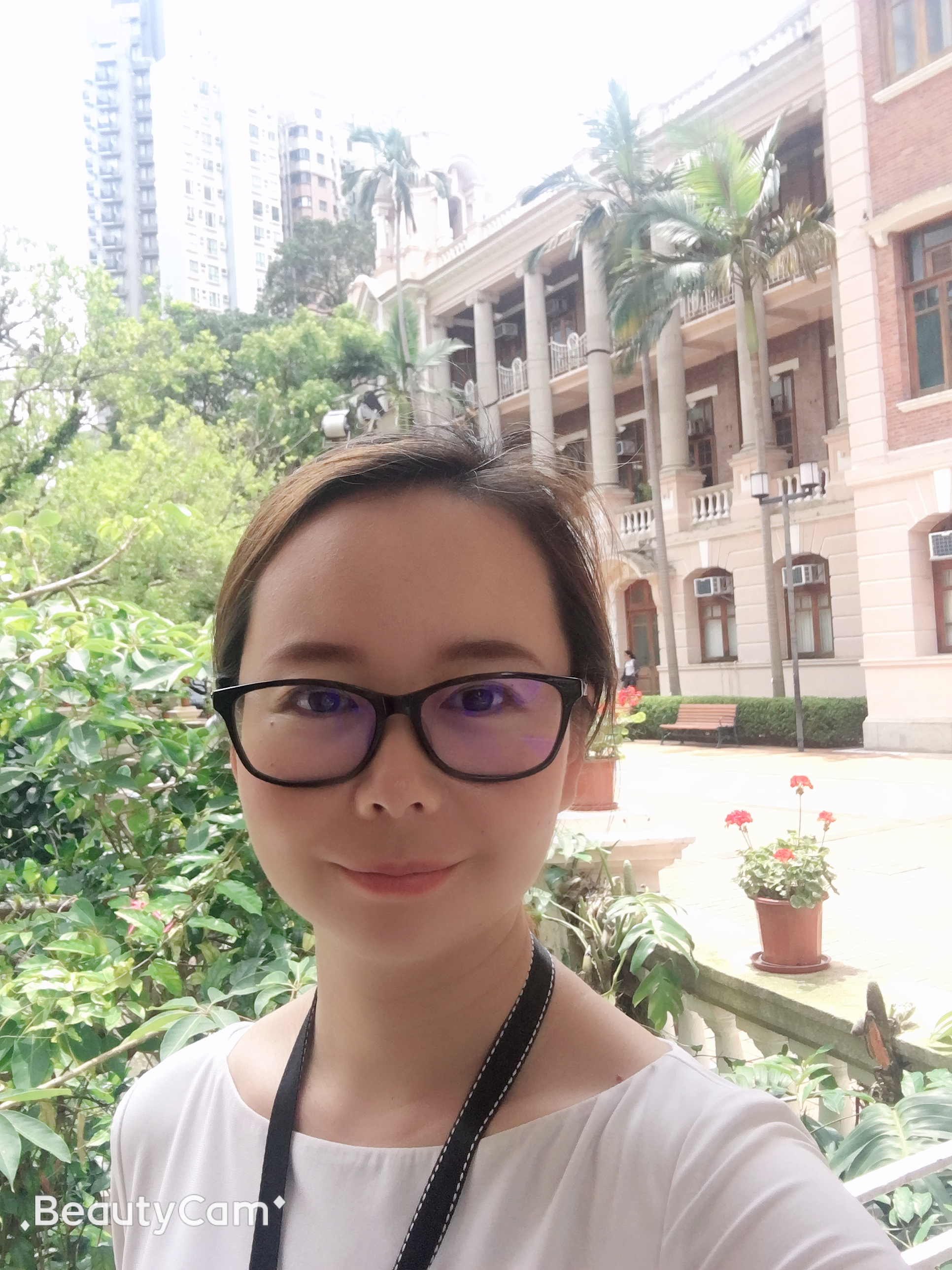 Jessie Jiafang Liang is a PhD student under the supervision of Dr Peter Cobb in the Faculty of Education at the University of Hong Kong in Information Science direction.
For her PhD study, Liang proposes to apply data science and scientific investigation to study ceramics unearthed in the Vedi Fortress Archaeological Site, Armenia. Jessie has participated in the creation and application of virtual reality in teaching and learning in Dr Cobb's classes to accumulate related knowledge and experience. 
Jessie is also an object conservator who worked in museums and research institutes for 15 years. Prior to becoming a PhD student, Liang worked at the Architectural Conservation Laboratory in the Faculty of Architecture at HKU as a project-based research associate. 
Dr Esther Woo
Director of Library Services & Fung Ping Shan Librarian
The University of Hong Kong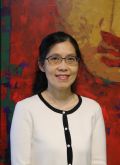 Esther Woo (http://hub.hku.hk/cris/rp/rp01436) is Director of Library Services and Fung Ping Shan Librarian at The University of Hong Kong overseeing the Libraries' internal operations and Chinese, Japanese, and Korean (CJK) collections.  
During her over twenty years of service in the Libraries, Esther participated in many library projects ranging from building renovations, staff development to implementation of new library systems.
She also assisted the management to plan and implement library-wide preparedness plans for Y2K, SARS, and COVID-19 as well as many system migration plans as the head of library administration and later the head of access services.
Her research interests include strategic planning, learning spaces, user engagement and staff development. In recent years, she also explores the role of the libraries in community building through organizing events and workshops that associated with both traditional and emerging library functions.
Dr Aaron Tay
Lead, Data Services
Singapore Management University Libraries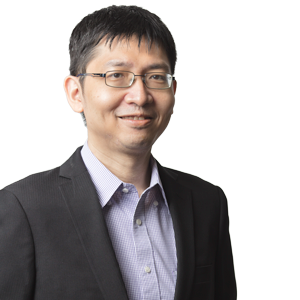 Aaron Tay is currently Data services Lead, Singapore Management University Libraries. An academic librarian with over a decade of experience. His current areas of interests includes Bibliometrics, Discovery, Open Access, and Scholarly communications.
Aaron blogs his ideas at https://musingsaboutlibrarianship.blogspot.com and tweets at @aarontay. He has been honoured with past awards from the Library Association of Singapore, CONSAL, PRRLA, and LJ(Library Journal) for the sharing of ideas on his blog.
A founding member of I4OA – Imitative for Open Abstracts https://i4oa.org, he believes in the importance of open data (full text & metadata) and believes that the world will be better off once Scholarly data is freely available for all and is particularly looking forward to see what deep learning algorithms paired with open data can do.
Dr Sidney Po Ying Cheng
University Librarian
The Education University of Hong Kong Library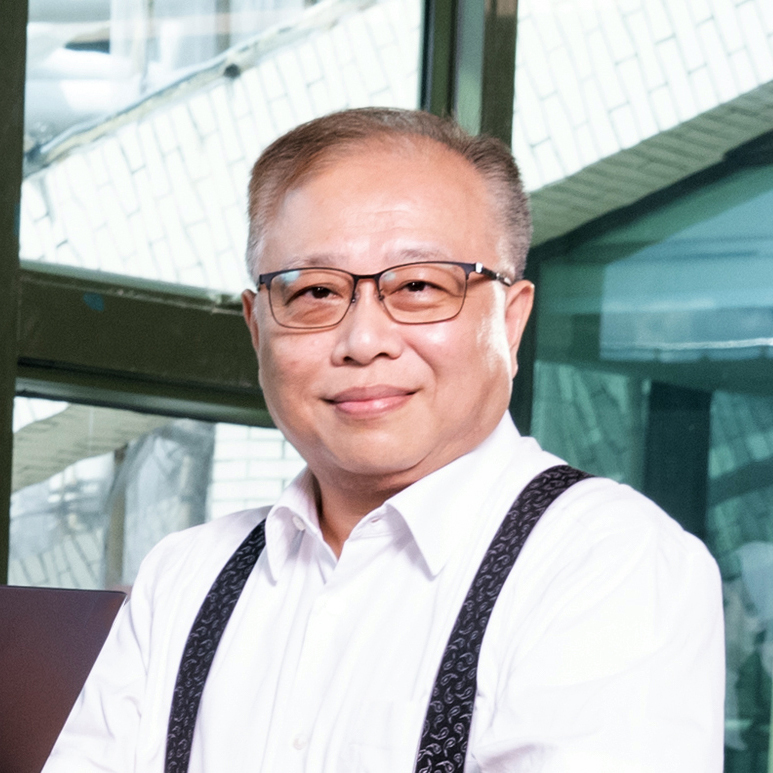 Sidney started his career in academic libraries over 30 years ago as a cataloguer in the University of Hong Kong Libraries. He was the inaugural head of HKUL's Audio-Visual Department.  Before taking up the leadership of EdUHK Library in 2012, Sidney has served as Associate Librarian (Technical Services), Associate Librarian (Readers' Services) and Deputy Librarian of the Hong Kong Institute of Education, EdUHK's predecessor, since 1996.  He received his bachelor, master and doctoral degrees from the University of Hong Kong, Rutgers University (US) and Charles Stuart University (Australia) respectively.
Sidney was Chairman of JULAC in 2017/18.  He is currently the Chairman of JULAC Shared Integrated Library System Steering Committee.   He is also a Fellow of Hong Kong Library Association, and has served several terms in HKLA Council since 1995, including Vice President of HKLA in 2009 and 2010.
Ms Diana L.H. Chan
Director of Library Services
The Hong Kong University of Science and Technology Library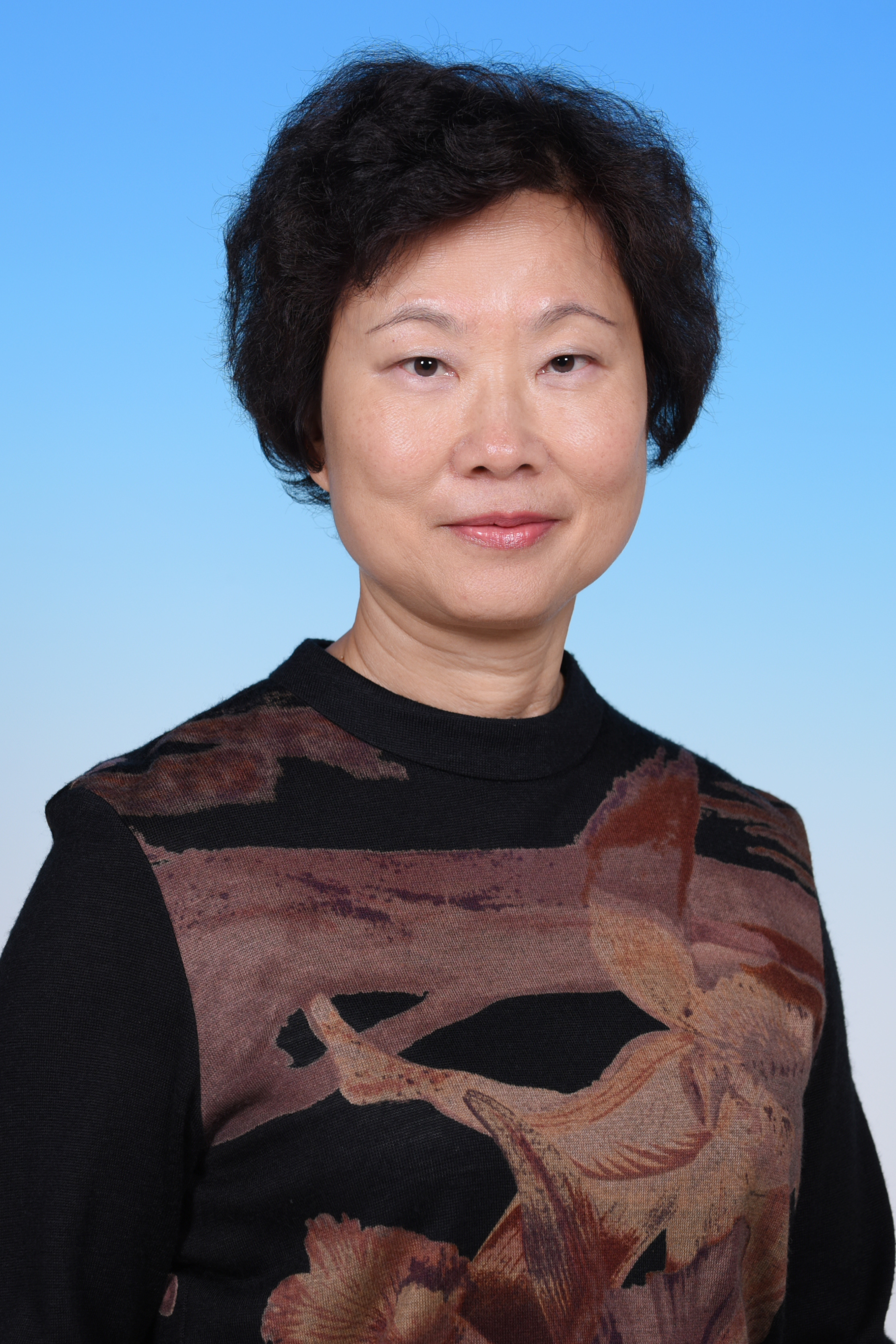 Diana received her BBA at CUHK and MLS from San Jose State University, she started as an information specialist in Bain & Company in USA. Her academic library career began with building the David Lam Management Research Library at the University of British Columbia, Canada. After returning to Hong Kong, Diana joined HKUST Library in various public services positions until she became the Director of Library Services in 2012.
She is active in professional development. Having published over 20 journal papers and book chapters and a book, she has also presented 55 conference papers on various library topics. Her research areas cover strategic management, staff development, space development, Learning Commons, institutional repository, consortia collection development, research support services, open access, etc.
She has served as the Chairs of JULAC in 2015/16, JULAC Access Services Committee in 2012-15, JULAC Consortiall Committee 2016-21, and Hong Kong Monographic Acquisitions Committee 2016-21. She was the President of Hong Kong Library Association 2019. She has been serving the Hong Kong Public Libraries Advisory Committee since 2015 and Guangdong Higher Education Library Committee since 2019. During the COVID pandemic, she had been actively engaged in negotiations with the Big Deal publishers. She also served in the Ebsco Academic Advisory Board and Wiley Library Advisory Board in 2019.
Costs
The total cost for attending the Institute is HKD$700 per person. The costs for the Institute cover:
4 lunches
Morning and afternoon teas
Service charges, administrative fees and taxes.
Registration
REGISTRATION IS RESTRICTED TO INDIVIDUALS FROM JULAC LIBRARIES, JULAC'S HONG KONG AFFILIATED MEMBER LIBRARIES AND INVITED PARTICIPANTS.
As the numbers for the Institute are strictly limited, please submit your registration via the online registration form no later than 31 October 2021. An acknowledgement will be sent upon receipt of your registration. 
Note: Completion of the online registration form does not guarantee successful registration for the Institute. Cash or cheques will not be accepted onsite. Payment is non-refundable and registration is not transferable to another applicant. For further enquiry, please email: leader@lib.hku.hk.