The University of Hong Kong Libraries
The very nature of the Libraries lends itself to the three pillars of the University's vision for Teaching and Learning, Research, and Knowledge Exchange through its outstanding resources, people-centred services as well as its innovative and collaborative approaches. The Libraries consists of the Main Library and six branch libraries, namely the Dental Library, Tin Ka Ping Education Library, Fung Ping Shan Library, Lui Che Woo Law Library, Music Library, and the Yu Chun Keung Medical Library. Special Collections houses a unique collection of Hong Kong materials, rare books, pamphlets, and microforms. The University Libraries has also gained depository status for a number of core international collections, and two of them are housed in Special Collections, they are the European Documentation Centre and the World Trade Organization.
Besides offering a congenial environment for study and research, the Libraries also provides a wide range of information resources including a comprehensive collection of books, journals, audio-visual materials and a rapidly expanding collection of article databases, e-books, e-journals, e-news. Many of these electronic resources are available on the web by authenticated access.
History and Facts
Established in October 1912 and located in two rooms in The University of Hong Kong's Main Building with a floor area of about 288 square meters plus a small Medical section in the Pathology Building. Today, the collections of The University of Hong Kong Libraries exceed 3 million volumes, 4.6 million e-books, 247,000 e-Journal subscriptions and titles*.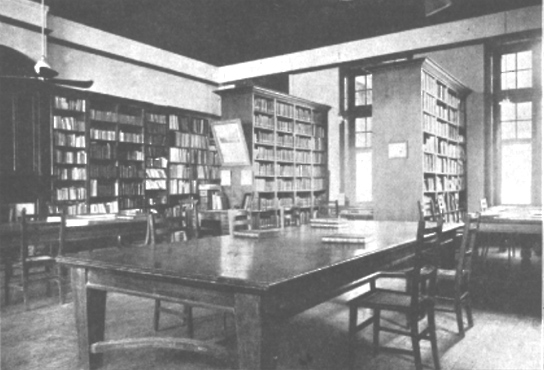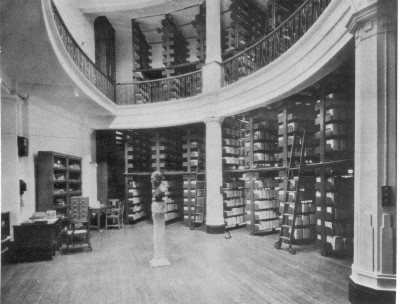 Fung Ping Shan Library was established in 1932 as the University's Chinese library through a generous donation by the late Mr. Fung Ping Shan. Construction of the library began in 1929. It was completed three years later and was officially opened on 14 December 1932 by Sir William Peel, then Governor of Hong Kong. In 1961, Fung Ping Shan Library moved into the Main Library building and, with the consent of the Fung Family, the original library premises were converted into the Fung Ping Shan Museum.
*June 2016
Library Orientation and Workshops
Mastering the necessary research skills is crucial and you are therefore strongly encouraged to join the Library Orientation and workshops visit our training website at http://lib.hku.hk/general/instruction/index.html. Through orientation and workshops, you will be able to gain a general background as to the facilities and services provided to you. In addition, you may attend the library courses offered throughout the year through which you will know more about specific information resources. If you encounter a research problem, you may ask a librarian in person at the Information Counter, by telephone (3917 2203), by e-mail (libis@hku.hk) or WhatsApp (5441-5441). Our staff will be happy to help you familiarize with the relevant resources and learn the necessary research skills.
Learning Environment
Of special mention is the learning commons style facility on the 3rd floor of the Main Library. Opened in January 2012, Level 3 is a learning commons style facility providing a variety of spaces suitable for different learning styles including reflective self-study as well as collaborative study. With a floor area of 3,100 square meters, Level 3 comprises of 5 zones, namely:
Breakout – offers a place for relaxation
Collaboration Zone – an ideal place for group projects
Multi-purpose – features flexible furniture and can easily be transformed from a study area to a seminar room
Study Zone – supports reflective self-study and is open overnight year round
Technology Zone – with the computers and software applications, offers a one-stop shop place for students to search for scholarly information and produce their student assignments
The Enquiries Counter and Lending Services Counter at the 2/F Main Library Entrance and the Information Counter at Level 3 provide face-to-face support in the use of the facilities and in searching the myriad information resources subscribed by the Libraries or available on the Internet.
Library patrons can also seek assistance by phone at 3917-2203, email at libis@hku.hk or WhatsApp 5441-5441.  You may book a space or discussion room at Level 3 and branch libraries via http://lib.hku.hk/general/e-form/book-a-space.html or apply for a single study room by following the procedures on https://lib.hku.hk/mainlib/studyplace.html.
Additional Information on Level 3 is available at: http://lib.hku.hk/level3/index.html
More Information
For further information, readers may seek individual assistance from the Information Services Division by email at libis@hku.hk or by telephone at 3917 2203 or WhatsApp 5441 5441 or from the Information Counter on Level 3 and Lending Services Counter on 2/F.
Updated: Feb 2017