Facilities and Services
Audio-Visual materials 
AV items in a variety of format including videocassettes, videodiscs, audio CD, kits, feature films, multimedia programmes and selected off air programmes from RTHK, TVB and ViuTV are kept in the Collection.
  The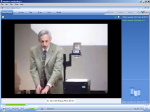 University of Hong Kong Libraries is pleased to announce that Video on the Web has put on new clothes.  It is now called e-Video.  Though the name has changed, the essence of the project, which is to send digitized streaming video to the desktop, remains unchanged.  Content remains rich and even richer than ever.  Besides having received permission from the Radio Television Hong Kong (RTHK) to digitize their programmes since the inception of this project, in February 2003 we received permission from Asia Television Ltd. (ATV) to digitize and stream their programmes within HKU campus. 
Moreover, we are very grateful to various HKU departments, faculties, units and centres for their generosity and kind permission in allowing HKU Libraries to videotape, digitize, and stream their lectures, seminars and conferences from this website. 
Group Viewing Rooms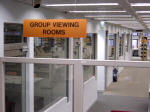 6 Group Viewing Rooms are made available for students and staff to book for the purpose of viewing, listening and discussing of course related materials and/or AV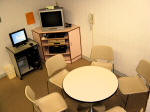 materials.  Each room is supplied with a range of audio-visual equipment for media playback.  Each room can accommodate 2 to 6 person and can be booked in advance for up to two days online.
AV Viewing Room (for teaching purpose only)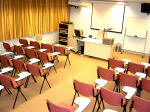 This Viewing Room can accommodate a group of students up to 40 for staff to book for any classroom instruction purposes and can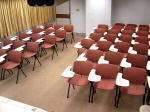 also be booked in advance online.  A range of audio-visual equipment for media playback and a networked workstation for demonstration or instruction purposes are provided.