Hong Kong Nature Landscapes
| | |
| --- | --- |
| Speaker : | Mr Edward Stokes (Founder Director, The Photographic Heritage Foundation) |
| Moderator: | Mr Tom Mitchell (South China Correspondent, Financial Times) |
| Date : | 24 June 2010 (Thursday) |
| Time : | 7:15 pm - 9:00 pm |
| Venue : | Special Collections, 1/F, Main Library, The University of Hong Kong |
| Language : | English |
About the Speaker
Mr Edward Stokes
Mr Edward Stokes is a photographer and writer. He grew up in Hong Kong and returned in 1993, to work on projects about the natural landscape. He began with Hong Kong's Wild Places \xE2\x80\x93 a highly regarded, evocative portrayal of the evolution of the natural landscape. It describes the interplay between 'man and land'. His other books each explored a different part of the territory. He is Founder Director of The Photographic Heritage Foundation, a not-for-profit publisher.
About the Talk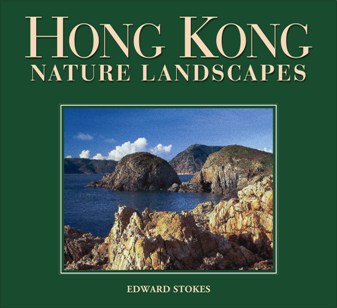 Is Hong Kong merely an urban and economic phenomenon? This illustrated talk will offer one photographer's answer. Edward Stokes criss-crossed Hong Kong's wild places between 1993 and 2003, to complete six books. Drawing on them Hong Kong Nature Landscapes is a retrospective of his finest images and personal photographer's memories. Despite development and pollution, the years following the handover saw fresh interest in the beauty and value of Hong Kong's nature. Yet optimism was tempered by the realities of the Pearl River Delta's rapid drive for growth, with the spill-over of gains and losses for Hong Kong, and also by local issues. Thus Hong Kong – incrementally and hardly recognized – lost or compromised parts of its natural heritage.
Edward Stokes will share with the audience the book's development, his memories of taking the photographs and his thoughts on Hong Kong nature conservation. He will also comment on the book concept, and its design and printing.
Prior to the book talk, visitors can see an exhibition of Edward Stokes' framed photographs and book production materials in the Library foyer.