No Bad Fat, All Good Fat including Cholesterol: a re-evaluation of the diet/heart disease hypothesis
Theme
Books:
The great cholesterol con : the truth about what really causes heart disease and how to avoid it / Malcolm Kendrick.
The great cholesterol con : why everything you've been told about cholesterol, diet and heart disease is wrong! / Anthony Colpo
Speaker :
Professor Marcel S.F. Lie Ken Jie
Moderator :
Dr Anthony Ferguson
Date :
25 March 2010 (Thursday)
Time :
7:15 pm - 9:00 pm
Venue :
Special Collections, 1/F, Main Library, The University of Hong Kong
Language :
English
About the Speaker
Professor Marcel S.F. Lie Ken Jie
Professor Marcel SF Lie Ken Jie is a retired Chair Professor of the Department of Chemistry at the University of Hong Kong. He has conducted research in the analysis and synthesis of fat molecules for over 40 years at HKU. He has published over 170 scientific papers in international scientific journals. He was awarded the Dutton Award (1998) by the American Oil Chemists Society, the Kaufmann Medal (2001) by the International Society for Fat Research (ISF), made a Fellow of the American Oil Chemists Society (2002) and received the top award in lipid chemistry (The Supelco Nicholas Pelick Award 2005) from the American Oil Chemists Society in 2005 for his contribution to lipid chemistry. Professor Lie Ken Jie continues to teach at the University of Hong Kong and at Lingnan University. He is currently an Honorary Professor in the Department of Chemistry, School of Biological Sciences, School of Nursing of HKU and is also an Honorary Professor of Core Curriculum and General Studies at the Lingnan University in Hong Kong.
About the talk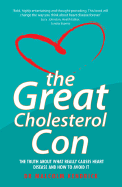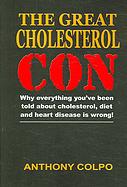 The diet/heart disease hypothesis is not as conclusive as once thought. The hypothesis states that elevated levels of LDL ("bad") cholesterol have a higher risk of cardiovascular disease (CVD). The prevailing wisdom among medical and public health professionals is that dietary saturated fat and cholesterol present a threat to cardiovascular diseases. HDL ("good") cholesterol was discovered to have the opposite effect on risk of CVD to LDL cholesterol. Recent research has found that the link between dietary fat and human disease is not conclusive and that there is a clear health benefit to consuming a reduced-carbohydrate diet without substantial restriction of fat content. The lowering of total serum cholesterol through drug interference (the use of statins, a.k.a. anti-cholesterol drugs) does not remove the threat to cardiovascular diseases. The downside of anti-cholesterol drugs is that such drugs can cause serious side effects as exemplified by severe muscle damage in the case of cerivastatin, which was linked to over 50 deaths and withdrawn from the market in 2001.
The speaker will visit some of research evidences on cholesterol issues vis-à-vis CDV from two recent books: viz. The Great Cholesterol Con, by Anthony Colpo (2006) and separately by Malcolm Kendrick (2007) and provide a "rethink" on dietary saturated fat and cholesterol.