《港孩: 父母教師的噩夢》 "Kong Kids: A Nightmare for Parents and Teachers"
Speaker : Ms Wong Ming Lok 黃明樂女士 Moderator : Professor Lui Tai Lok 呂大樂教授 (Dept of Sociology, HKU)
Date : 4 February 2010 (Thursday)
Time : 7:15 pm - 9:00 pm
Venue : Special Collections, 1/F, Main Library, The University of Hong Kong
Language : Cantonese (Simultaneous Interpretation to English)
About the Speaker
Ms Wong Ming Lok 黃明樂女士
黃明樂在香港土生土長。 自由身教育工作者,過去三年曾走訪逾20間大、中、小學及教育中心,主要任教時事通識、辯論及英語話劇課程,其中大多為「新高中課程」衍生的預備班。 曾任特區政府政務主任(AO)、梁家傑特首選舉競選經理;現職自由創作人、明報專欄作家、香港電台客席主持、樹仁大學客席講師。
Born in Hong Kong. Freelance educator, have offered traning for students in over 20 schools/institutions in the past 3 years in areas of debating, current affairs analysis, English drama education etc. Wong was an administrative officer for the HKSAR Government from 2001-2005, campaign manager for the 'Alan Leong CE Election Campaign Office' from 2006-7 and is now a columnist in Ming Pao, part-time host in RTHK and part-time lecturer in the Hong Kong Shue Yan University.
About the Book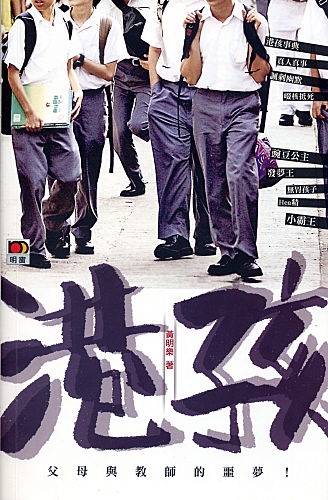 《港孩: 父母教師的噩夢》
「港孩」,指今時今日香港社會的孩子。他們生於九十年代中後至二千年初,一個物質相對富裕、資訊爆炸的時代。年齡,由幾歲到十幾歲不等,都是高小至初中的學生。
Born between the mid 90s and early 2000s, 港孩 ("Kong Hai" or "Kong Kids") are epitome of a mix of a material culture in the home environment and the information explosion in the global environment.