What do the Lord's Prayer, the Tao Te Ching, and Anthroposophy Have in Common?
Theme Books :
The Lord's Prayer: An Eastern Perspective
Lao Tzu and Anthroposophy
Speaker :
Dr Kwan-Yuk Claire Sit 羅君鈺博士
Moderator:
Dr Anthony Ferguson
Date :
28 October 2010 (Thursday)
Time :
7:15 pm - 9:00 pm
Venue :
Special Collections, 1/F, Main Library, The University of Hong Kong
Language :
English
About the Talk
Saying the Lord's Prayer is a daily ritual for many believers and the Tao Te Ching is a popular classic in both the East and the West. A self-taught scholar in religion and philosophy, Professor Sit will introduce Anthroposophy, a study of spirituality founded by the Austrian philosopher Rudolf Steiner (1861-1925) . She will share her personal perception and practical insights of the common teachings of the three, which are explored in her first book on the Lord's Prayer, and her forthcoming book on Lao Tzu and Anthroposophy.
About the Speaker
Ms Kwan-Yuk Claire Sit
Kwan-Yuk Claire Sit grew up in Hong Kong and moved to the U.S. to attend graduate school. She holds a Ph.D. in pure mathematics from the City University of New York and is Professor Emerita at La Guardia Community College. She is deeply interested in Eastern philosophy and Anthroposophy, and her hobbies include knitting, Chinese calligraphy, and Tang and Sung poems.
About the Books
The Lord's Prayer: An Eastern Perspective
This book opens the door to Eastern religious and cultural practices in an attempt to shed light on the teachings implicit in The Lord's Prayer. It uses simple analogies and inspiring anecdotes to unveil seemingly subtle and obscure Eastern concepts. It paves a path for Self-realization along the trail of The Lord's Prayer, merging the precious teachings of Eastern and Western masters from the Buddha, Confucius, Lao Tzu, Mother Teresa, The Dalai Lama, and others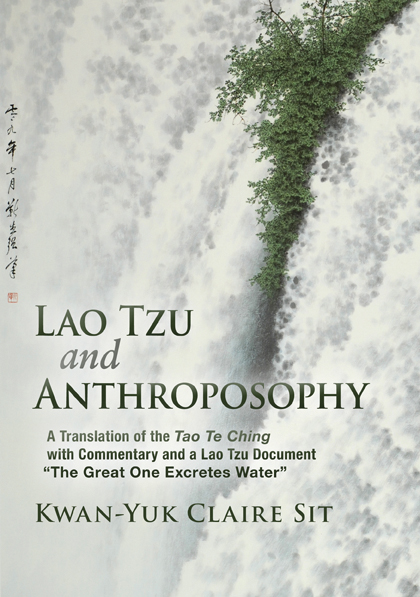 Lao Tzu and Anthroposophy
Claire Sit, the author of The Lord's Prayer: An Eastern Perspective, brings us her translation of the Tao Te Ching and, through her deep study and understanding of that text, examines each chapter and places it in the light of Rudolf Steiner's Anthroposophy. In the process, she shows how, although the path of Tao and that of Anthroposophy appear quite different, they complement each other and share many qualities and, in many ways, illumine the hidden truths each has to offer. As in Anthroposophy, on the path of Tao one looks within to know the world and into the world to know one's self.