What Next: Surviving the Twenty-First Century
Plan of Attack
Double Talk 1
Double Talk 2
Speaker : Mr Michael Chugani (褚簡寧先生)
Moderator : Dr Anthony W. Ferguson
Date : 23 April 2009 (Thursday)
Time : 7:15 pm - 9:00 pm
Venue : Special Collections, 1/F, Main Library, The University of Hong Kong
Language : English
About the Speaker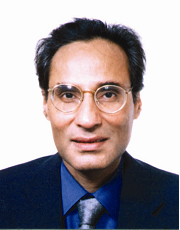 Michael Chugani has spent many years as a journalist, both here in Hong Kong , where he was born, and in the USA where he worked for seven years in Washington DC covering politics for the South China Morning Post and Hong Kong Economic Journal. He also worked in the US West Coast, based in Seattle , for five years, covering the rise and fall of the dotcom era from the late 1990s to 2002. He was based in London for the South China Morning Post in the run-up to the 1997 handover.
In the mid-1990s, he was editor of the Hong Kong Standard, and then as editor-in-chief of the now defunct Eastern Express, an English-language daily owned by the Oriental Press Group. In 1997, he wrote a book about the handover for the Sing Tao Group, interviewing top foreign and local political leaders for their views about Hong Kong 's future under Chinese rule.
For five years until February 2007 he was editor-in-chief of ATV's English News and Current Affairs Department. He is now the host of ATV's Newsline program, a columnist for the South China Morning Post, a regular contributor to the Hong Kong Economic Journal Monthly magazine, and a weekly host for RTHK's Backchat show on the English channel .
In 2007 he was commissioned by the Law Society of Hong Kong to produce a centenary book tracing the history of the Society over 100 years since its founding in 1907. He also put out two best-selling books (Double Talk l and Double Talk ll) featuring a collection of his South China Morning Post columns which were also translated into Chinese with footnotes by the well-known media personality To Kit. The books were published by the Tom Group.
About the Books
What Next: Surviving the Twenty-First Century
Globalisation, energy, international crime, Weapons of Mass Destruction, nuclear proliferation, small arms proliferation, international drugs trafficking, climate change, water shortage, migration, epidemic disease, the fraying of the nation state: the list of challenges facing our world is itself proliferating rapidly, and nobody seems to have much of a grip on what is going on. Digesting vast amounts of information from a multiplicity of sources, and drawing on his experience at the highest levels of national and international politics, Chris Patten analyses what we know in each of these areas and argues how in each of them we could get somewhere we might want to be. Very little, he says, has turned out as we might have expected twenty years ago, but there is plenty we can still do.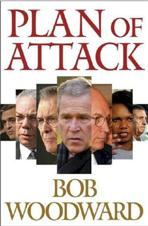 Plan of Attack
Plan of Attack is the definitive account of how and why President George W. Bush, his war council, and allies launched a preemptive attack to topple Saddam Hussein and occupy Iraq. Bob Woodward's latest landmark account of Washington decision making provides an original, authoritative narrative of behind-the-scenes maneuvering over two years, examining the causes and consequences of the most controversial war since Vietnam.
Based on interviews with 75 key participants and more than three and a half hours of exclusive interviews with President Bush, Plan of Attack is part presidential history charting the decisions made during 16 critical months; part military history revealing precise details and the evolution of the Top Secret war planning under the restricted codeword Polo Step; and part a harrowing spy story as the CIA dispatches a covert paramilitary team into northern Iraq six months before the start of the war. This team recruited 87 Iraqi spies designated with the cryptonym DB/ROCKSTARS, one of whom turned over the personnel files of all 6,000 men in Saddam Hussein's personal security organization.
What emerges are astonishingly intimate portraits: President Bush in war cabinet meetings in the White House Situation Room and the Oval Office, and in private conversation; Dick Cheney, the focused and driven vice president; Colin Powell, the conflicted and cautious secretary of state; Donald Rumsfeld, the controlling war technocrat; George Tenet, the activist CIA director; Tommy Franks, the profane and demanding general; Condoleezza Rice, the ever-present referee and national security adviser; Karl Rove, the hands-on political strategist; other key members of the White House staff and congressional leadership; and foreign leaders ranging from British Prime Minister Blair to Russian President Putin.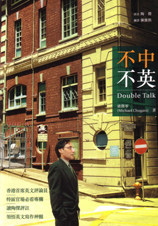 Double Talk《不中不英》是褚簡寧先生所寫的英文評論結集,卻能同時受本地師生、特區官場及華文傳媒的注目,一紙風行,證明優秀的英語、清晰的頭腦、擲地有聲的洞見,在香港十分渴市。
真正的政治評論,絕非官方喉舌,也不是受雇的打手,而是自由社會獨立知識份子的見地。
Double Talk II《不中不英》第二集,更選入數篇十年前的評論,十年人事滄桑,再讀他當年對香港政情的作出的準確預言,令人不無唏噓。
本書大受歡迎的另一個原因,當然是加插在字裡行間的評註。陶傑的評註絕沒有擺出教書的高姿態,而是坦率與讀者交流自己的閱讀心得,有時則借題發揮,如果讀者認同,或會撫掌一笑;否則爆一句粗口,也不枉開卷之樂。