Meeting the Author Night: Grant Hayter-Menzies
Imperial Masquerade: The Legend of Princess Der Ling
Speaker: Mr Grant Hayter-Menzies
Date: 10 April 2008 (Thursday)
Time: 7:15 - 9:00 pm
Venue: Special Collections, Main Library, The University of Hong Kong
Language: English
About the book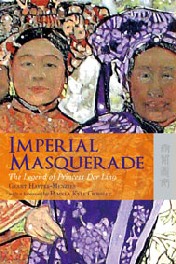 Imperial Masquerade: The Legend of Princess Der Ling by Grant Hayter-Menzies
Daughter of a Manchu aristocrat, granddaughter of a Boston merchant, educated like a boy in the Confucian classics, a baptized Catholic blessed by the hand of Pope Leo XIII, a woman who donned chic Western fashions in China and her ceremonial court robes in the United States, and wife of an American soldier of fortune, Princess Der Ling was a fascinating human battleground of warring identities, a victim of the hallucinogenic effects of too much publicity, much of it prompted by Der Ling herself, and a figure whose life provides a glimpse into one Eurasian woman's experience of living not just between two cultures — that of China and the West — but among many different worlds: social, religious, moral, political.
Imperial Masquerade: The Legend of Princess Der Ling, the first biography of one of the twentieth century's most intriguing cross-cultural personalities, traces not only the life of Princess Der Ling, in all its various transformations, but offers a fresh look at the woman she lionized and, ultimately, betrayed — the Empress Dowager Cixi, to whom, like Der Ling, many legends have been affixed over the past century. The book includes photographs, some never before seen, taken by Der Ling's talented photographer brother, Xunling, and now in the Smithsonian Institution in Washington, D.C., clarifying Der Ling's very real affection for the ruler feared before the Boxer Uprising and hated after it, and showing a side of Cixi that many who approach her with preconceived opinions may find intriguing if not revelatory. The book also depicts the changing worlds of Paris, Tokyo and the other international stages of Der Ling's development as woman and as mystery, and deals with the many teachers who made her who she was: Isadora Duncan, Sarah Bernhardt, the Empress of Japan, her own broad-minded father, American society figures like Barbara Hutton, and most of all, the Empress Dowager Cixi, who knew all about being several different people at once.
"The last years of the Qing dynasty were a time of rumors, adventures, and mysterious opportunities for the polyglot inhabitants of Beijing. The Memoir written in 1911 by the self-styled 'Princess' Der Ling, lady-in-waiting to the Empress Dowager between 1903 and 1905, has always presented baffling problems concerning accuracy and interpretation. Imperial Masquerade is an ingenious rethinking of the available evidence, and presents an absorbing account of how Der Ling survived at Court, and what it must have been like to work for such a formidable ruler." – Jonathan Spence, author of The Search for Modern China and Return to Dragon Mountain
"This is a fine book, full of historical surprises. Grant Hayter-Menzies has taken a strange and much-abused figure, and brought her back to life with grace and flair. He shows that 'Princess' Der Ling really was a lady-in-waiting to China's Empress Dowager Cixi, and really was a member of the Manchu nobility. Outside China, the real Der Ling led a fabulous life as a diplomat's daughter in Paris, in the company of world-famous celebrities, and then ended in tragedy in America, as sympathetically reconstructed in this charming book."– Sterling Seagrave, author of Dragon Lady: The Life and Legend of the Last Empress of China
About the Speaker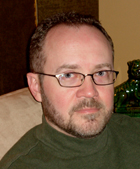 A resident of Sidney, British Columbia, Grant Hayter-Menzies has served as art and music critic for newspapers and magazines from the U.S. Pacific Northwest to the Eastern seaboard and in Western Canada. He is a former board member of the Northwest China Council in Portland, Oregon. Grant's first book, a long-awaited biography of American stage and screen comedienne Charlotte Greenwood, was published by McFarland & Company in May 2007.