Meeting the Author Night
Modern History of Hong Kong, 1841-1997
Speaker: Dr Steve Tsang 曾銳生博士
Moderator: Dr Elizabeth Sinn 冼玉儀博士
Date: 16 December 2004 (Thursday)
Time: 7:15 - 9:00 pm
Venue: 1/F, Main Library New Wing
Language: English
About the Books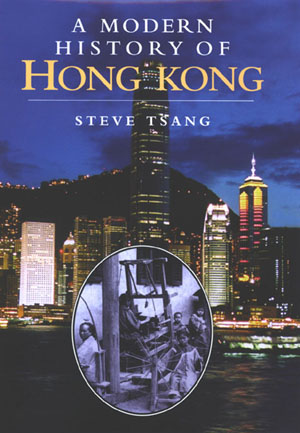 Modern History of Hong Kong, 1841-1997
This major new history of Hong Kong tells the remarkable story of how a cluster of remote fishing villages grew into an icon of capitalism. The story began in 1842 with founding of the Crown Colony after the First Anglo-Chinese war – the original 'Opium War'. As premier power in Europe and an expansionist empire, Britain first created in Hong Kong a major naval station and the principal base to open the Celestial Chinese Empire to trade. Working in parallel with the locals, the British built it up to become a focus for investment in the region and an international centre with global shipping, banking and financial interests. Yet by far the most momentous change in the history of this prosperous, capitalist colony was its return in 1997 to 'Mother China', the most powerful Communist state in the world.
Steve Tsang, drawing on a vast array of official and private sources, both Chinese and European, traces the development of the classic Crown Colony government with its Governors, elite Administrative Officers and non-elected Executive and Legislative Councils, and British-based legal and education systems. Whilst this structure sheltered and nurtured the astounding economic take-off, the vital engine of this development was the mass-immigration of Chinese – hard-working entrepreneurial, quick to absorb Western ideas while retaining Chinese traditions – blending with expatriate European business interests. The author goes on to examine the effect of the trauma of invasion and defeat at the hands of the Japanese in the Second World War, the stirrings of democracy, the beginnings of Hong Kong identity and the growing influence of China. The story culminates in the saga of the end of the empire with the emotional hauling down of the Union flag and the raising of China's colours.
About the Speaker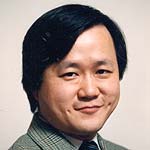 Steve Tsang is University Reader in Politics and Louis Cha Fellow in Modern Chinese Studies at St Antony's College, Oxford University, where he had previously served as Dean and as Director of its Asian Studies Centre. He is the author or editor of nine books, the most recent of which are Peace and Security Across the Taiwan Strait, and A Modern History of Hong Kong. His other Taiwan related books are: Democratization in Taiwan: Implications for China, and In the Shadow of China: Political Developments in Taiwan since 1949. A new book, The Cold War's Odd Couple: The Republic of China and the United Kingdom in the 1950s, will be published at the beginning of 2005. He is now putting together for publication a collaborative volume: If China Attacks Taiwan.