Living Islam : from Samarkand to Stornoway / Akbar S. Ahmed
Speaker: The Hon Sir Ti-Liang Yang 楊鐵樑爵士
Date: 25 November 2004 (Thursday)
Time: 7:15 - 9:00 pm
Venue: 1/F, Main Library New Wing
Language: English
About the Books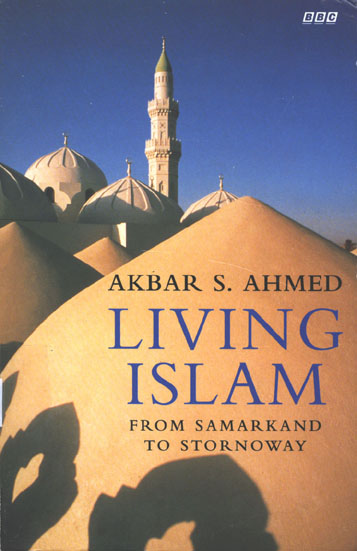 Living Islam : from Samarkand to Stornoway / Akbar S. Ahmed
Popular anthropologist Ahmed provides a comprehensive account of Islamic life and religion as manifested today by the widely divergent communities throughout the world. He emphasizes the conflicting ideologies between Islam and the West, and the experience of minorities in Asia and Europe. Includes 31 excellent color plates, but the text is the focus. Annotation copyright Book News, Inc. Portland, Or. -- From Book News, Inc.
"Events such as the Rushdie affair, the Gulf War and the collapse of BCCI have focused media attention on Muslims worldwide. "Living Islam" penetrates beyond the often biased Western portrayal of this ancient religion to explore its historical development." -- This text refers to the Hardcover edition.
About the Speaker
Born in Shanghai in 1928, Yang studied law in the University of Soochow from 1946-1949. In 1953 he graduated with LL.B.(Hons) from University College, London University. In 1954 he was called to the English Bar with honours by Gray's Inn. In 1956 he joined the H.K. Judiciary as a Magistrate, rising to be Chief Justice in 1988. In 1996 he ran for the HKSAR Chief Executiveship but failed. He was knighted in 1988 and awarded the Grand Bauhinia Medal in 1999. He also has three honorary doctorates from local universities. He has translated three well-known Chinese novels in English.