Preservation & Conservation
The HKU Libraries established a preservation division and conservation laboratory in 2010. HKU is the first and only academic institution in Hong Kong to have dedicated resources for library and archives preservation and conservation. The Preservation & Conservation Division (PCD) supports the mission of the Libraries and the University by working to make the collections accessible for future generations. PCD actively protects and conserves collections by educating staff and readers, setting policies and guidelines, and making recommendations and treating collection items. 
Beyond the University, archives and library leaders in the greater Hong Kong region recognize HKUL Preservation & Conservation Division's expertise. PCD has conserved treasures from the HSBC Archives, Swire Archives, Jockey Club Archives, Department of Justice Library, M+ Museum/West Kowloon Cultural District, HK Maritime Museum, and for many other private institutions and individuals as a fee-based service, not available elsewhere in Hong Kong.
Over the past five years, the Preservation & Conservation Division has responded to the enormous need for preservation expertise, expanding its services and making significant contributions to the safeguarding of cultural and historical heritage at HKU and the broader Hong Kong community. PCD will continue to develop in line with international standards to meet the growing need for preservation and conservation expertise in the region. Further funding is required for staff, equipment and facilities upgrades.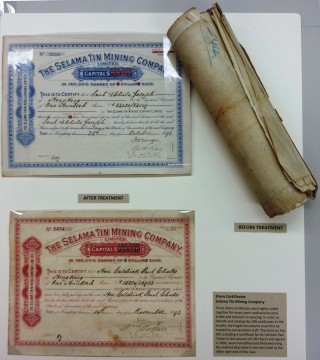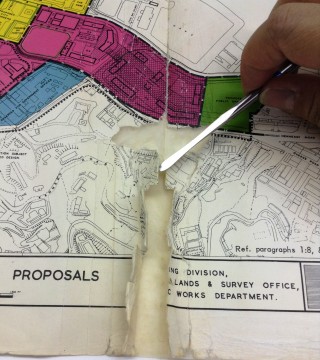 Figure 1: Deacons Archives, before and after treatment             Figure 2: Repairing a map from the HKU Special Collections
Project Estimated Costs
Equipment & Facilities Improvements – HK$3,000,000
Staffing Endowment – HK$??