Hong Kong 24-7: The City that Invades our Art
Speaker : Ms Xu Xi and Mr David Clarke
Date : 27 November 2008 (Thursday)
Time : 7:15 pm - 9:00 pm
Venue : Special Collections, 1/F, Main Library, The University of Hong Kong
Language : English
About the Speaker
Ms Xu Xi
Xu Xi is the author or editor of ten books. Recent titles include a collection of personal essays Evanescent Isles: From My City-Village, Fifty-Fifty: New Hong Kong Writing, Overleaf Hong Kong: Stories & Essays of the Chinese, Overseas and the novel The Unwalled City; a Spanish edition of her new novel Habit of a Foreign Sky (shortlisted for the Man Asian Literary Prize) is forthcoming. New and recent work appears in Muse, O. Henry Prize Stories , Biblio, Brilliant Corners, International Literary Quarterly , Asia Literary Review, as well as in several anthologies. She is on the prose faculty at the MFA in Writing program at Vermont College of Fine Arts, and also teaches creative writing internationally. In Spring 2009, she will be the Bedell Distinguished Visiting Writer at the University of Iowa's Nonfiction Writing program. A Chinese-Indonesian native of Hong Kong, she left an 18-year career in international marketing for the writing life. She currently inhabits the flight path along New York, Hong Kong and the South Island of New Zealand. Please see www.xuxiwriter.com .
Mr David Clarke
David Clarke is Professor in the Department of Fine Arts, University of Hong Kong. He studied art history in London, receiving his PhD from the Courtauld Institute of Art of the University of London in 1983. He has lived in Hong Kong since 1986. As an art historian he has written widely on both Western and Chinese art, particularly of the modern period, and recent books in this area include Modern Chinese Art (2000) and Hong Kong Art: Culture and Decolonization (2001). Clarke's photographic work has been widely shown, and his most recent one-person exhibition was Hong Kong Experience: An Exhibition of Photographs by David Clarke , held at the Brewhouse Gallery, Royal William Yard, Plymouth, England, 9 – 24 March 2007. Clarke is the author of two photo books which take Hong Kong as their theme: Reclaimed Land: Hong Kong in Transition (Hong Kong University Press, 2002); and Hong Kong x 24 x 365: A Year in the Life of a City (Hong Kong University Press, 2007).
About the Books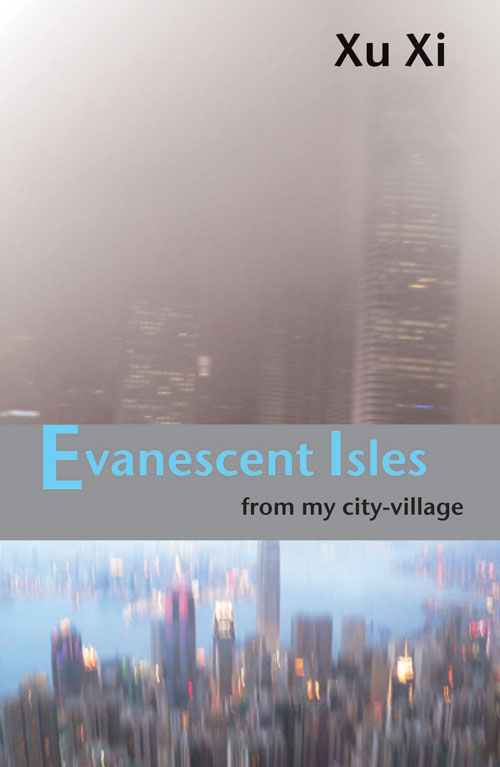 Evanescent Isles: From My City-village
This is an unusual book of quirky essays, some deeply personal. Xu Xi writes from within, of Hong Kong's vanishing culture and sensibility as this surreal example of post-modernity transforms itself into a 21st Century Communist Chinese city. She zooms in her own life in the city: on family, friends and her professional history as both business executive and author, to focus on moments that offer wry observations of the shifting world around her. She casts her eye on films, pop stars, public transportation, and also muses on the political, without losing sight of the distinctly apolitical culture that evolved through the city's history as a former British colony and a Chinese "Special Administrative Region" after the 1997 "handover." Like letters to a dying lover, the tone shifts - at times comic or nostalgic, at others angry or despairing, at still others in raptures of delight - in a voice that is utterly Hong Kong.There is no other book on the market like it. This is a book for the curious general reader resident in the city, the traveler in Asia, as well as suitable as a text for literary, cultural or social studies. Readers interested in the dynamics of a modern, Asian family will also find resonance in these pages.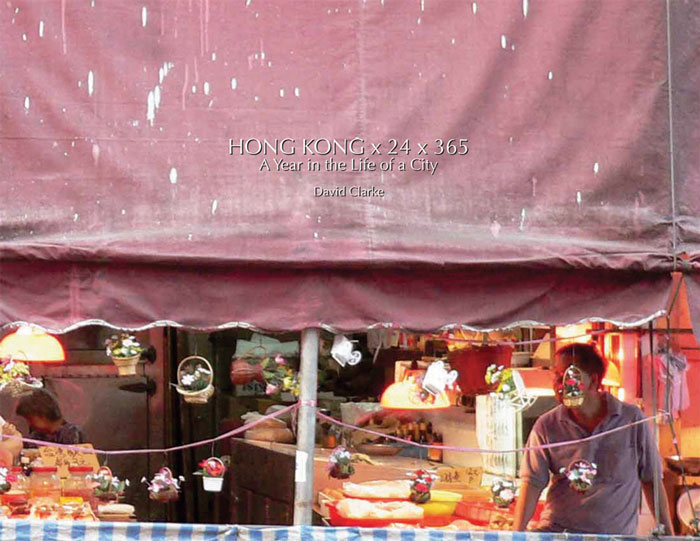 Hong Kong x 24 x 365: A Year in the Life of a City
After History with a capital 'H' visited Hong Kong for the 1997 handover, and stayed for the Asian economic slump and the great democracy demonstrations, had moved its spotlight somewhere else, the city was in an in-between phase, without major dramas, where history had only a small 'h'. This time is the subject of this locally-orientated micro-historical analysis of one of the world's great cities - which had lost self-confidence in this period, but which might yet prove to be a city that changes China (and therefore the world). Specifying this time, through colour photographs taken during a randomly-chosen twelve months, David Clarke presents a year in the life of the city in which he has lived for the last two decades. An antidote to the tourist picture-postcard view of Hong Kong so often propagated to locals and visitors alike, these images and their accompanying text are produced from a proximity which enables both a critical engagement with the city and a celebration of its uniqueness. Personal in its perspective, this extended photo essay offers a fabricated journey through the real space of Hong Kong, looking awry at scenes too often photographed before, and looking anew at scenes too often overlooked.