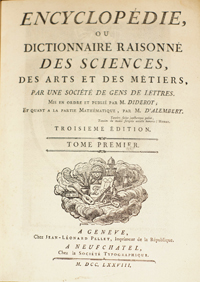 Encyclopédie : ou Dictionnaire raisonné des sciences, des arts et des métiers
Edited by Denis Diderot and Jean le Rond d'Alembert.
Troisieme edition, Geneve : J.L. Pellet, 1778-79.
36 v. : fronts. (ports.) fold. tables ; 27 cm. + 3 v. plates
The Encyclopédie, a monumental work of Western civilization representing the thought of the Enlightenment, was the first encyclopaedia to include contributions from named contributors with lavish attention on the mechanical arts.
Library catalogue: http://library.hku.hk/record=b4786850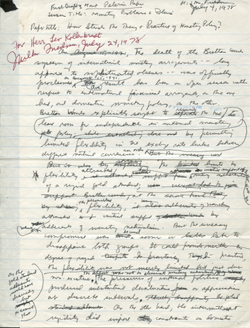 How stands the theory & practice of monetary today
Friedman, Milton, 1912-2006
1978.
2 leaves ; 29 cm.
This is Milton Friedman's heavily revised initial draft of the first two pages of his address to Mont Pelerin Society at its twenty-second meeting held in Hong Kong on September 8, 1978.
Library catalogue: http://library.hku.hk/record=b4830272

New Rochelle, N.Y. : The Medical Letter
The Medical Letter includes issues of: The Medical Letter on Drugs and Therapeutics; Treatment Guidelines; Adverse Interaction Program; Medical Letter and the Handbook of Antimicrobial Therapy.
Library catalogue: http://library.hku.hk/record=b3111872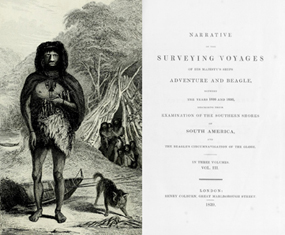 Narrative of the surveying voyages of His Majesty's ships Adventure and Beagle : between the years 1826 and 1836, describing their examination of the southern shores of South America, and the Beagle's circumnavigation of the globe.
London : Henry Colburn, 1839.
4 v. : ill., maps, plates ; 24 cm.
This early 19th century work recounts the voyages of the British ships Adventure and Beagle between the years 1826 and 1836. The information gathered on these expeditions might be considered a precursor to modern oceanography.
Library catalogue: http://library.hku.hk/record=b45292702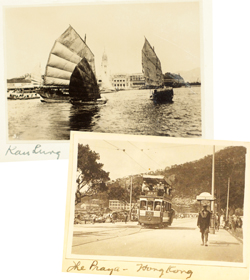 [Photo albums of Hong Kong, Kowloon, Japan, Macau, Canton, Hanchow, Swatow, Saigon, Angkor Vat, Philippines, Siam, 1915-1929].
Krenz, Kenneth.
[1929]
2 albums (v. 2 & 3) : b&w ; 27 x 22 x 3 cm.
A collection of 540 black and white photographs, taken from 1915 through 1929 by Kenneth Krenz, documents the journeys he made throughout Hong Kong, New Territories, Canton, Amoy, Swatow, Macau, and Hangchow while he served as an American diplomat in Hong Kong from 1926. The photographs also depict early colonial life in Hong Kong, such as the historic arrival of Admiral Bristol in Hong Kong in 1928 and the Canton Red Uprising in 1928.
Library catalogue: http://library.hku.hk/record=b4558235

[New York] : Humana Press
Springer protocols contains more than 31,000 peer-reviewed, tried and trusted molecular biology, and biomedical protocols, many from the classic series Methods in Molecular Biology.
Library catalogue: http://library.hku.hk/record=b5042893

[Rochester, NY] : Logical Images, Inc.
The database is a diagnostic decision support system for clinicians providing instant access to more than 16,000 images representing over 900 visually identifiable diseases, drug reactions, and infections at the point of care.
Library catalogue: http://library.hku.hk/record=b5027900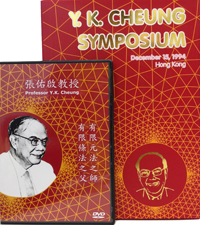 Y. K. Cheung Symposium. Proceedings and messages
Edited by P.K.K. Lee and L.G. Tham.
Hong Kong : The Department of Civil and Structural Engineering, The University of Hong Kong, 1994.
This volume of proceedings contains 11 invited papers including 3 keynote papers contributed by world renowned specialists in the field of computational mechanics to pay their tributes to Professor Y. K. Cheung.
Library catalogue: http://library.hku.hk/record=b1376617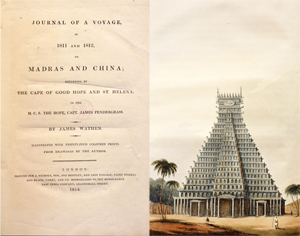 Journal of a voyage, in 1811 and 1812, to Madras and China : returning by the cape of Good Hope and St. Helena
Wathen, James, 1751?-1828.
London : J. Nichols, Son, and Bentley [etc.], 1814.
xx, 246 p. : front., plates ; 29 x 23 cm.
This book is James Wathen's report of his experiences and encounters on his voyage to India, China, Ceylon, Macao, Singapore in 1811 and 1812. This early travel journal started when the ship set off from Gravesend to India and China in January 1811, and included Wathen's commentaries and illustrations on the botany, food and cultures experienced during the voyage. This collectible item was chosen for its regional significance and rarity.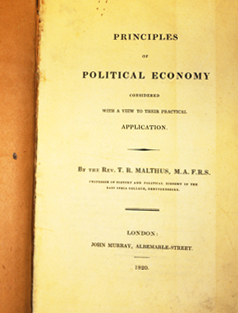 Principles of political economy : considered with a view to their practical application
Malthus, T. R. (Thomas Robert), 1766-1834.
London : John Murray, 1820.
vi, 601, [1] p.; 22 cm.
This is the first edition of Malthus's important classic of economic theory, proposing investment in public work and private luxury as possible means to increase demand and to palliate the economic downswing. Malthus is one of the leading political economists and his work can be said to have anticipated the Keynesian economics made by John Maynard Keynes in the 1930s.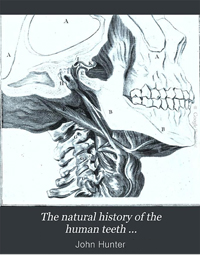 The natural history of the human teeth : explaining their structure, use, formation, growth, and diseases
Hunter, John, 1728-1793.
London : Printed for J. Johnson, 1771.
[4], 128 p., 16 p. of plates : ill. ; 27 cm.
This classic on the history of dentistry is a first edition. Hunter correctly described the growth and development of the jaws and their relation to the muscles of mastication, and was the first to recommend complete removal of the pulp in filling teeth. The work consists of a detailed study of the mouth, jaws and teeth, and includes a number of finely illustrated plates. Hunter revolutionized the practice of dentistry and provided a basis for later dental research.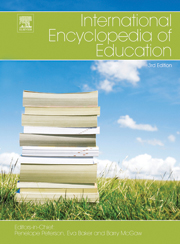 International encyclopedia of education [electronic resource]
Editors-in-Chief: Penelope Peterson, Eva Baker, and Barry McGaw
3rd ed. Oxford : Elsevier, 2010
1 online resource (8 v.) : ill. (some col.)
The Third Edition of this reference work encompasses over 1,350 articles across 24 individual areas of coverage, including technology and learning, demography and social change, globalization, and adult learning, to name a few. The wide coverage makes it an invaluable source of information for scholars and students inside and outside the discipline.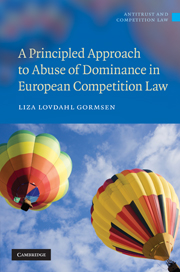 Cambridge Books Online (Law Collection) 101 titles [electronic resource]
Cambridge, UK : Cambridge University Press.
Cambridge Books Online offers access to eBooks covering subjects from all disciplines across science, technology and medicine, as well as humanities and social sciences. In celebration of the centenary acquisition, 101 titles have been selected from the subject of law, focusing on constitutional law, international law, human rights, competition law, European Union law and many other legal topics. This valuable resource ranges from recent publications to imprints dating back to the past decade.