Facilities and Services
Audio-Visual materials
AV items in a variety of format including videocassettes (VHS), videodiscs (LD, VCD, DVD), audio-cassette tapes, audio CD, slides, kits, feature films, multimedia programmes and selected off air programmes from ATV, RTHK and TVB are kept in the Collection.
Group Viewing Rooms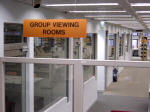 Six Group Viewing Rooms are made available for students and staff to book for the purpose of viewing, listening and discussing of course related materials and/or AV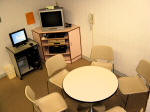 materials. Each room is supplied with a range of audio-visual equipment for media playback and a networked PC workstation. Each room can accommodate 3 to 8 persons and can be booked in advance for up to two days online.
Newspapers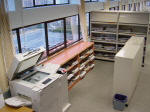 AV Collection keeps the newspapers of 明報, 東方日報, 信報, 星島日報, 經濟日報, 蘋果日報, 人民日報, 文滙報, 聯合報, South China Morning Post, China Daily,  Financial Times (Asia), Financial Times (UK), The New York Times (International Edition), New York Times, Straits Times, The Times (London) in the Current Newspapers Section. Older issues of latest month of these newspapers are kept in the newspaper area prior to disposal. Copiers are located next to newspaper area for user convenience.  Library users may also view newspaper articles from current Hong Kong newspaper by searching WiseNews (電子剪報).
Reserve material request form (for teaching staff only)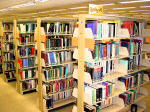 Teaching staff may request any AV materials to be placed on AV Collection for student viewing purpose by filling in the online reserve form. If room booking is needed, please do so by clicking on the room booking hyperlink included in the request form and fill in the date and time needed.
e-Video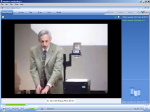 The University of Hong Kong Libraries is pleased to announce that Video on the Web has put on new clothes. It is now called e-Video. Though the name has changed, the essence of the project, which is to send digitized streaming video to the desktop, remains unchanged. Content remains rich and even richer than ever. Besides having received permission from the Radio Television Hong Kong (RTHK) to digitize their programmes since the inception of this project, in February 2003 we received permission from Asia Television Ltd. (ATV) to digitize and stream their programmes within HKU campus. Moreover, we are very grateful to various HKU departments, faculties, units and centres for their generosity and kind permission in allowing HKU Libraries to videotape, digitize, and stream their lectures, seminars and conferences from this website. 
Viewing Room (for teaching purpose only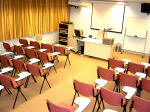 AV Collection has a Viewing Room which can accommodate a group of students up to 40 for staff to book for any classroom instruction purposes and can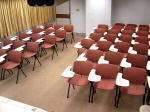 also be booked in advance online. A range of audio-visual equipment for media playback and a networked workstation for demonstration or instruction purposes are provided.